Dietary Supplements Access Act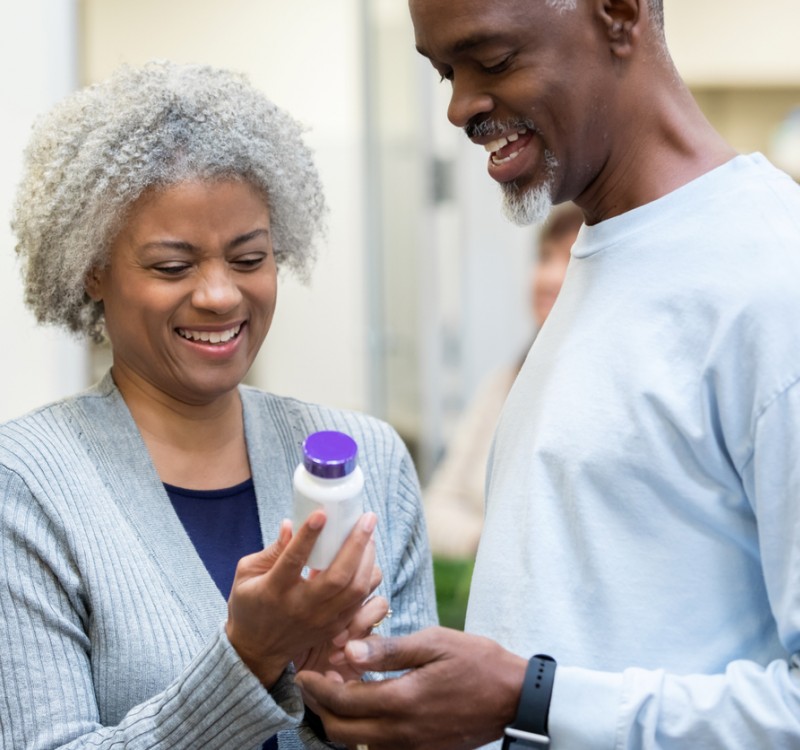 The Dietary Supplements Access Act of 2023 is bipartisan legislation sponsored by U.S. Reps. Darin LaHood (R-Ill.), Brendan Boyle (D-Pa.), John Curtis (R-Utah), and Josh Gottheimer (D-N.J.) to give American consumers increased flexibility to best determine how to use their pre-tax dollars to stay healthy. 
The Problem
Under current law, employees may put aside pre-tax dollars in Flexible Spending Accounts (FSAs) and Health Savings Accounts (HSAs), to pay for certain healthcare costs related to medical care, prescription drugs, dental and vision care, over-the-counter (OTC) medications, and feminine hygiene products. 

However, current law does not recognize dietary supplements – including multivitamins, probiotics, essential nutrients, and omega-3s – as "qualified medical expenses." 
The Research
According to estimates, 60 million consumers already use FSAs and HSAs to save money on eligible healthcare expenses, including OTC medicines and feminine hygiene products.​ 

According to a 2023 FSA and HSA Reimbursement Study, most Americans (78%) who currently have an FSA or HSA account want the flexibility to use these accounts to purchase dietary supplements to support their health and wellness. 

HSA plans are used by Americans from every income level, with the average HSA contribution being 2% of household income, according to findings from the Employee Benefits Research Institute (EBRI). In fact, 48% of those using HSA/FSA accounts make less than $71,243 per year and the highest percentage of users of HSA/FSA accounts come from those making between $50,000 and $59,999 annually. 
The Proposed Solution
H.R. 4794, The Dietary Supplements Access Act, would deliver the type of reforms today's proactive consumers are asking for and deserve by allowing them to use their FSAs and HSAs to purchase dietary supplements, giving millions of Americans increased flexibility in how they manage their unique health and wellness needs. 

In 2020, a new law reinstated FSA/HSA eligibility for OTC medicines and, for the first time, feminine care products. The Dietary Supplements Access Act builds on this momentum by also including dietary supplements as qualified medical expenses.
Why Congress Should Support H.R. 4794
While critics of similar legislation previously introduced in Congress expressed concern that expanding the allowable medical expenses to include dietary supplements would mean less overall tax revenue for the federal government, due to more money flowing to these tax-free accounts, the 2023 Reimbursement Study revealed only 34% of FSA/HSA holders said they are likely to increase their current investment levels, and only 25% of non-account holders said the change would prompt them to open an account and contribute to it. Furthermore, findings from a 2022 VISA FSA Survey show that, over the past decade, FSA/HSA contribution amounts have remained static regardless of policy changes such as expanded eligibility for OTC products. 

As consumers adopt a more proactive approach to their health and wellness, they are increasingly turning to dietary supplements. The Centers for Disease Control and Prevention (CDC) reports that nearly 60% of Americans take dietary supplements each month. 

With many Americans living in underserved communities where they have limited access to nutritious foods or healthcare, dietary supplements can help fill critical nutritional gaps in their diet. 

Additionally, science points to the importance of certain nutrients, such as iodine and choline, in the development of babies' brains and nervous systems. The U.S. Preventative Services Task Force recommends women of reproductive age take folic acid each day to help prevent major birth defects of a baby's brain and spine. 

The evidence base for dietary supplements keeps growing. For example, a recent clinical trial found that people ages 60 and older who took a daily multivitamin showed an estimated three fewer years of memory loss than those who took a placebo.

Expanding FSA/HSA eligibility to include dietary supplements is an efficient way, and logical next step, to help consumers of all income levels and stages of life better manage their personal health needs and wellness expenses. 
Supporters of H.R. 4794
In addition to the Consumer Healthcare Products Association (CHPA), the legislation is supported by the American Herbal Products Association (AHPA), the Council for Responsible Nutrition (CRN), the Natural Products Association (NPA), and the United Natural Products Alliance (UNPA). 
Consumer Healthcare Products Association (CHPA)
"Americans overwhelmingly want increased flexibility to take charge of their own health, and this legislation would deliver the type of reforms today's proactive consumers are asking for and deserve. By allowing dietary supplements to be added to the list of qualified medical expenses, this bill builds on previous legislative efforts, including a bipartisan victory in 2020, that expanded FSA and HSA eligibility to include over-the-counter medicines and feminine hygiene products. CHPA applauds Representatives LaHood, Boyle, Curtis, and Gottheimer for spearheading this effort, which will further empower millions of consumers to best determine how to use their pre-tax dollars to stay healthy and practice responsible self-care." — CHPA President & CEO, Scott Melville 
American Herbal Products Association (AHPA)
"Putting consumers in charge of their health choices and allowing them to make informed decisions about their healthcare – as this legislation would do – makes good policy sense. Treating purchases of dietary supplements as eligible expenditures under HSAs and FSAs would incentivize healthy behaviors and consumer choice. Reps. LaHood, Boyle, Curtis, and Gottheimer recognize the contributions of these products to maintaining and improving the health and wellness of Americans. AHPA is grateful for their leadership on this issue and wholeheartedly supports this important measure." — AHPA President, Michael McGuffin 
Council for Responsible Nutrition (CRN)
"CRN welcomes the introduction of this legislation. Dietary supplements play critical roles to fill nutrient gaps and promote overall health and wellness. They not only can reduce risks associated with chronic conditions but can also lead to billions in savings for America's health care system, as evidenced by the CRN Foundation's recent health care cost savings study, Supplements to Savings. We look forward to working with the bill sponsors to advance this much-needed policy, so that consumers can finally use their HSAs and FSAs to purchase vitamins, minerals, and other supplements like probiotics, herbals, and omega 3s." — CRN President and CEO, Steve Mister 
Natural Products Association (NPA)
"Expanding access to nutritional supplements is an innovative solution that will keep more Americans healthy, which is the most cost-effective public health policy of all. With industry champions like Reps. LaHood, Boyle, Curtis, and Gottheimer sponsoring this legislation, we have a good foundation for advancing this bill through Congress. As we build momentum and additional support for this proposal, we will work closely with congressional leadership to strengthen the legislation. We are grateful for the sponsors championing legislation focused on better nutrition for our nation and for those of us who represent the millions of Americans who enjoy, sell, distribute, and manufacture these important products." — NPA President and CEO, Dr. Daniel Fabricant 
United Natural Products Alliance (UNPA)
"UNPA commends the sponsors of this common-sense, bipartisan legislation for recognizing the important role that dietary supplements have in helping Americans lead healthier lives. Taxpayers deserve the choice to control their own spending, and this long overdue bill will provide greater incentives for adopting and maintaining healthy lifestyles. UNPA will be working hard for its passage." — UNPA President, Loren Israelsen
Resources